An AWS Career is a Gold Mine
So you want to do your AWS certification! Personal comment from me – an excellent choice. Not only is it the most valuable certification available right now (money-wise), it also has excellent career prospects abroad. And did we mention money? Starting salary for an AWS Big Data Speciality Certified Professional is $160,000 USD a year. With experience and good performance, in three years, if you work hard and show rockstar potential, you are looking at an annual salary of 250,000+ USD!
Advantages of Doing an AWS Certification
This excerpt is from an article on AWS from itcareerfinder 
AWS Certifications Detailed Investigation and Summary

There are numerous advantages to becoming AWS certified. Amazon Web Services certifications…

1. Validate your skills and knowledge in the preeminent cloud computing platform.
2. Consistently listed among the top paying info-tech certifications worldwide.
3. Garner more interviews for aspiring cloud specialists, and higher wages once hired.
4. Recognized industry-wide as reliable and well-designed tech credentials.
5. Demonstrate credibility and dedication to your cloud computing career path.
6. Provide access to a network of like-minded peers and AWS thought-leaders.
7. Require recertification which ensures that your AWS skills remain current.

From www.itcareerfinder.com
If you want to be in high demand and command the highest salaries in the market, go for AWS.

Preparation Guide
Now there's no better way to prepare than to have hands-on experience with AWS for two years at least. Also, the Big Data Speciality requires you to have a primary AWS Associate-level certification first, and at least five years experience in the data analytics field.
To know more about preparing for AWS Big Data Certification have a look at the official document from Amazon, available at the following link:
Amazon Big Data Certification Exam Guide
The following white paper is highly recommended to read as well:
Big Data Analytics Options on AWS
and please visit the following link to be up to date with the latest upgrades:
Preferably with an RSS feed. In case you don't know what RSS is, refer here – (we are beginner friendly :-).
How Do We Get Practical Experience?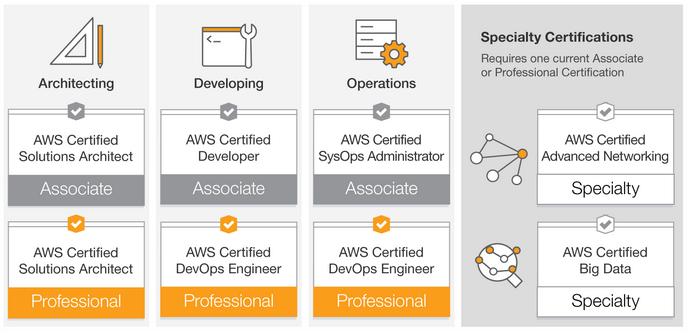 Now you may tell me, how do I get practical experience if I am a beginner? Well, we have good news for you, newbie. Amazon offers a free training digital course for all of its certifications. To know more, visit the following link:
AWS Free Online Training Courses
As a beginner, you will have to go through the ranks until you do an Associate certification or become a Certified Cloud Practitioner. In order to motivate you to do this, here are the average starting salaries for the five most common AWS jobs (from a Google Search – applies to the US and to Canada):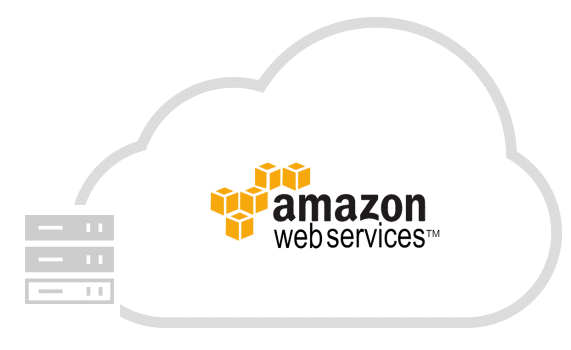 AWS Certified Solutions Architect – Associate: $119,233
AWS Certified Solutions Architect – Professional: $116,838
AWS Certified Developer – Associate: $116,456
AWS Certified DevOps Engineer – Professional: $108,315
AWS Certified SysOps Administrator – Associate: $111,966
Source: 2017 IT Skills & Salary Report by Global Knowledge
You can join a startup if you like to work with computers and have a passion for code. In other cases, say in which you are a student, do the following free courses from Amazon Online AWS Training:
For completeness, these are the Amazon Online AWS Training courses for Big Data Speciality:
Too Much Work For a Beginner?
You may wonder, this is an article for preparation for a certification which requires 5 years+ work experience in data analytics. And starting at the bottom and working your way up is a long and arduous journey. What can someone who is just starting out really do in the AWS field?
Don't worry.
Dimensionless Technologies has you covered!
AWS Cloud Computing Course with Big Data
Dimensionless Technologies has a new cloud computing big data course that is starting very soon. To learn more about it, please go to the link below:
New AWS Cloud Computing Course from Dimensionless Technologies!
I encourage you to visit the link above. I will give a short summary on this blog page as well.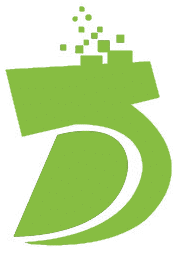 Dimensionless has an advantage over nearly all other online training courses on the market, simply because the courses are conducted in a classroom environment – but remote, and online. Students of all levels ranging from beginners to college grads to industry professionals will find themselves at home with this course. This course is unlike many other options available online because just 40 students are enrolled in one batch. This automatically ensures the following:
Personalized attention for every student
Ability to clear doubts with the instructor since every session is live
Guaranteed completion of the course
Assured job placement with faculty having several industry contacts
Live projects for the best learning experience
AWS project portfolio creation and mentoring for every student.
And you get to evaluate all of that with an initial payment of just 72$ USD.
Please do make the investment, because this is a chance of a lifetime.
An extremely prosperous and prestigious career is waiting for you.
Trust me, you won't regret it!
For more details on the Big Data Certification Speciality, please refer to the article below:
Top 5 Advantages of AWS Big Data Certification
All the best, and remember: you are among a privileged few who will ever have an opportunity to work on such advanced and intrinsically interesting technology as a professional calling.
Love your work.
Enjoy what you do.
Because you are truly privileged to be in this position.